Next Lakepointe Community Council Open Board HOA Meeting
Wednesday Nov 8, 2023 at 7pm via Zoom
https://us06web.zoom.us/j/83331594328?pwd=rNX3URwwbgYDJfJSYA22pfIXL6WAk3.1 
Meeting ID: 833 3159 4328
Passcode: 11082003

Welcome to the Lakepointe Community Council Homeowners Association webpage dedicated to sharing information regarding important resident news, policies, guidelines and events. Lakepointe is a tranquil community of just over 100 townhomes located along the beautiful Lake Royal in the Burke area of Fairfax County, Virginia.
The homeowners association (HOA) of the Lakepointe community has contracted with FirstService Residential beginning September 1, 2023. FirstService Residential is North America's property management leader, partnering with more than 8,600 communities across the U.S. and Canada with a local office in Fairfax County.  All Lakepointe property owners, residents and business partners are advised to expect forthcoming communications on behalf of the HOA of Lakepointe in the upcoming weeks to include verification of property owner/renter contact information, automatic bank payments, and potential vehicle registrations.
How Does the HOA Work?
When a property owner purchases a property in an HOA, they automatically become a member and are required to pay an fees on a quarterly basis and be responsible for the occupants of their property and guests within the community. Members of 107 Lakepointe townhomes adjacent to Royal Lake Royal are members of the Lakepointe Community Council, Inc. HOA.
As an HOA members, property owners vote for volunteer HOA Board of Directors who oversee the day-to-day responsibilities of the HOA. This includes the maintenance and care of the common areas, collecting fees, and enforcing community rules to include exterior modifications to homes, parking regulations, landscaping, and curbside trash/recycling disposal. The HOA Board of Directors are empowered to hire a management company and other contractors to perform the duties of the HOA on behalf of unpaid volunteer Board Members.  The Lakepointe Community Council Board of Directors has elected to transition from Rosewood Management & Consulting to FirstService Residential.
Property owners are encouraged to assist the HOA Board of Directors with planned HOA activities throughout the year or take a turns serving as a volunteer HOA Board Members.
It appears that Rosewood Management & Consulting under contract through August 31, 2023  may have become  unresponsive to all HOA communications for Lakepointe.  We greatly apologize for any inconvenience and want to ensure that no communications or payment transactions with the HOA are dropped. Please contact the HOA Board of Directors by emailing [email protected] regarding all property owner or resident concerns of the community until new property management contact information for the HOA is shared through FirstService Residential.
"Great Neighbors Make a Great Community!",
Lakepointe Community Council HOA Board of Directors
Architectural Control
All property owners are reminded that any exterior modification being completed on your home (window, door, fence, deck, patio, roof, paint, lighting, etc.) must go through the proper approval process.  You may email [email protected] or [email protected] with any questions until new contact information for architectural control is circulated to property owners on behalf of the Association. You must wait for approval prior to beginning a project. 
On behalf of the HOA Board of Directors, your continued patience and understanding is greatly appreciated as the Association transitions to a new property management company in the coming months.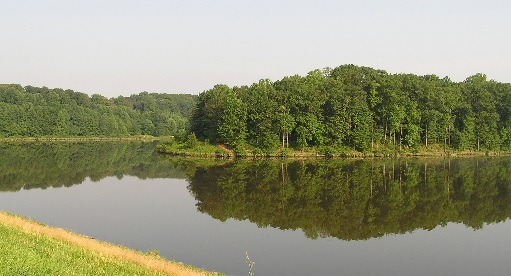 Royal Lake is the NATURAL TREASURE on our doorstep. If you google Royal Lake Park, one comment from an outsider describes it as "The best little park in the area." In addition to the recreational amenities it offers our community, Royal Lake is part of the Pohick Creek watershed that helps protect water quality all the way to the Chesapeake Bay.
Did you know Royal Lake is:
  • A 38 acre body of water set in a 46 acre park?

  • An almost two mile hiking trail around the lake
     with more trails branching off into the surrounding woods?

  • A natural preserve for fish (bass, sunfish,bluegill,crappie),
     birds (geese, blue herons, cormorants), and wildlife
     (beaver, turtles, foxes, and many others)?

• Increases the value of homes from 8 to 20% as a result of it's proximity? 

• Is a treasure we need to protect!
Friends of Royal Lake (FORL) is a community based organization intent to do just that. FORL works with the Fairfax County Park Authority to propose and monitor maintenance projects including trail improvements and management of invasive plant species.
Suzanne Doherty represents Lakepointe on the board of Friends of Royal Lake. If you have questions or suggestions about FORL activity, or if you are interested in joining, please contact her at 703-963-4548.
This website is undergoing continuous construction and not all premium features are not activated. Please "Register" at the top of the page to receive important community notifications.