Next Virtual Board Meeting Scheduled For Sunday March 26, 2023
Meeting Starts Promptly at 6:30 p.m. on Zoom
https://us06web.zoom.us/j/81479550618?pwd=OWxMOVMvSGlMdjExV1dUSEZkd1RnUT09

The Next In-Person Board Meeting (7pm) with Annual Meeting to follow will be held on April 19, 2023. 

Welcome to the Lakepointe Community Council Homeowners Association webpage dedicated to sharing information regarding important resident news, policies, guidelines and events. Lakepointe is a tranquil community of just over 100 townhomes located along the beautiful Lake Royal in the Burke area of Fairfax County, Virginia.

Professionally Managed By:

Rosewood Management & Consulting, Inc.
Accredited Association Management Company (AAMC ®)

Trish Langley CMCA ® AMS® PCAM®
Senior Portfolio Manager
3900 Jermantown Road Suite 470
Fairfax, VA 22030
Direct: 703-778-4480, ext. 110 | Fax: 703-536-8105
Email: [email protected]
www.rosewoodmcs.com
"Great Neighbors Make a Great Community!"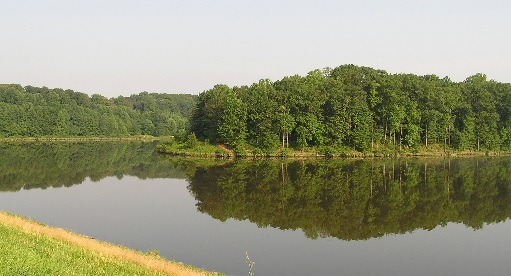 Royal Lake is the NATURAL TREASURE on our doorstep. If you google Royal Lake Park, one comment from an outsider describes it as "The best little park in the area." In addition to the recreational amenities it offers our community, Royal Lake is part of the Pohick Creek watershed that helps protect water quality all the way to the Chesapeake Bay.
Did you know Royal Lake is:
  • A 38 acre body of water set in a 46 acre park?

  • An almost two mile hiking trail around the lake
     with more trails branching off into the surrounding woods?

  • A natural preserve for fish (bass, sunfish,bluegill,crappie),
     birds (geese, blue herons, cormorants), and wildlife
     (beaver, turtles, foxes, and many others)?

• Increases the value of homes from 8 to 20% as a result of it's proximity? 

• Is a treasure we need to protect!
Friends of Royal Lake (FORL) is a community based organization intent to do just that. FORL works with the Fairfax County Park Authority to propose and monitor maintenance projects including trail improvements and management of invasive plant species.
Suzanne Doherty represents Lakepointe on the board of Friends of Royal Lake. If you have questions or suggestions about FORL activity, or if you are interested in joining, please contact her at 703-963-4548.
This website is undergoing continuous construction and not all premium features are not activated. Please "Register" at the top of the page to receive important community notifications.